Curvenote supports and automatically renders LATE​X math symbols in either inline math or distinct equations. When equations are created, they can also be numbered and referenced within the text.
Inline Math
¶
You can create math equations inline with the rest of your text in Curvenote such as: ∫ab​x2dx. Inline math can be created using

Equations
¶
You can also create stand-alone equations that can be numbered and referenced throughout your text:
Equations can be created using
Editing Toolbar → ➕ Insert Menu → Equation Block
Command Menu / → Equation
Keyboard shortcut $$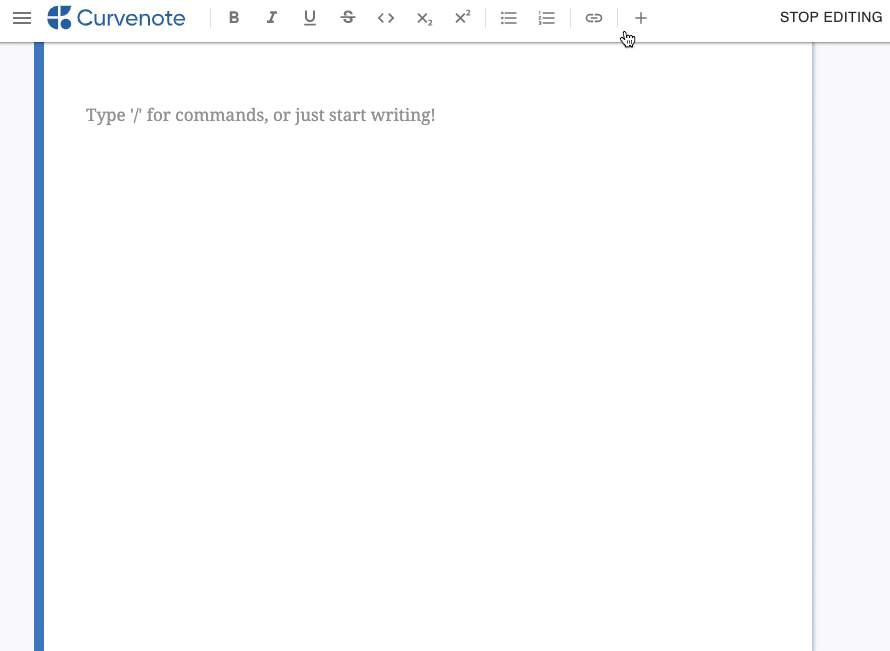 Learn more Editing Toolbar, Command Menu
---
Equations can be referenced by their numbers within the text using either the command menu or keyboard shortcuts. To reference an equation use one of the following two commands:
/link to equation [[eq:
Then select the equation you want to reference from the drop down menu. When you click on the reference a preview of the equation is displayed.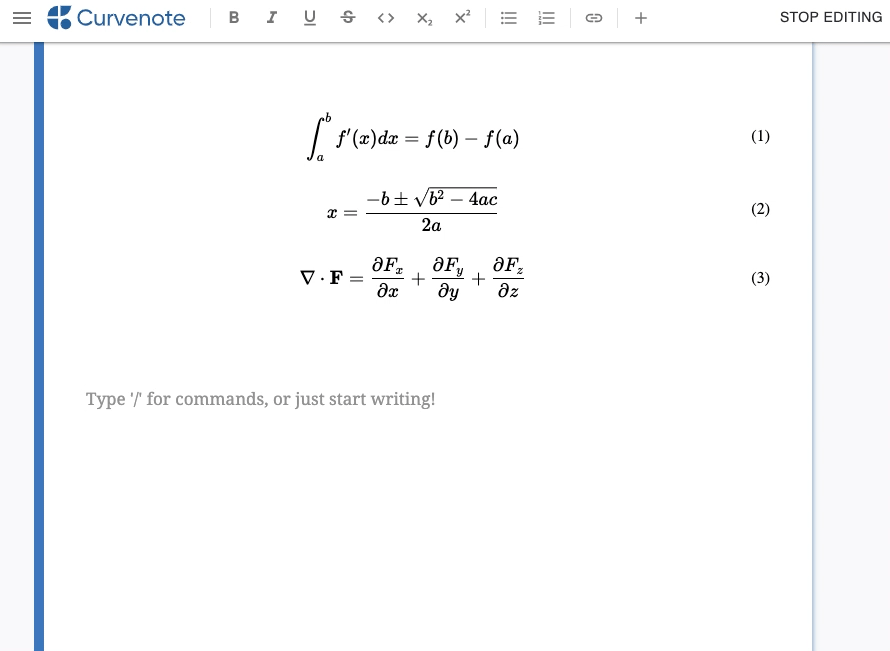 Learn about Internal References.