Curvenote provides a service called Launchpad, hosted at https://try.curvenote.com, that allows you to generate a website directly from a GitHub or GitLab repo.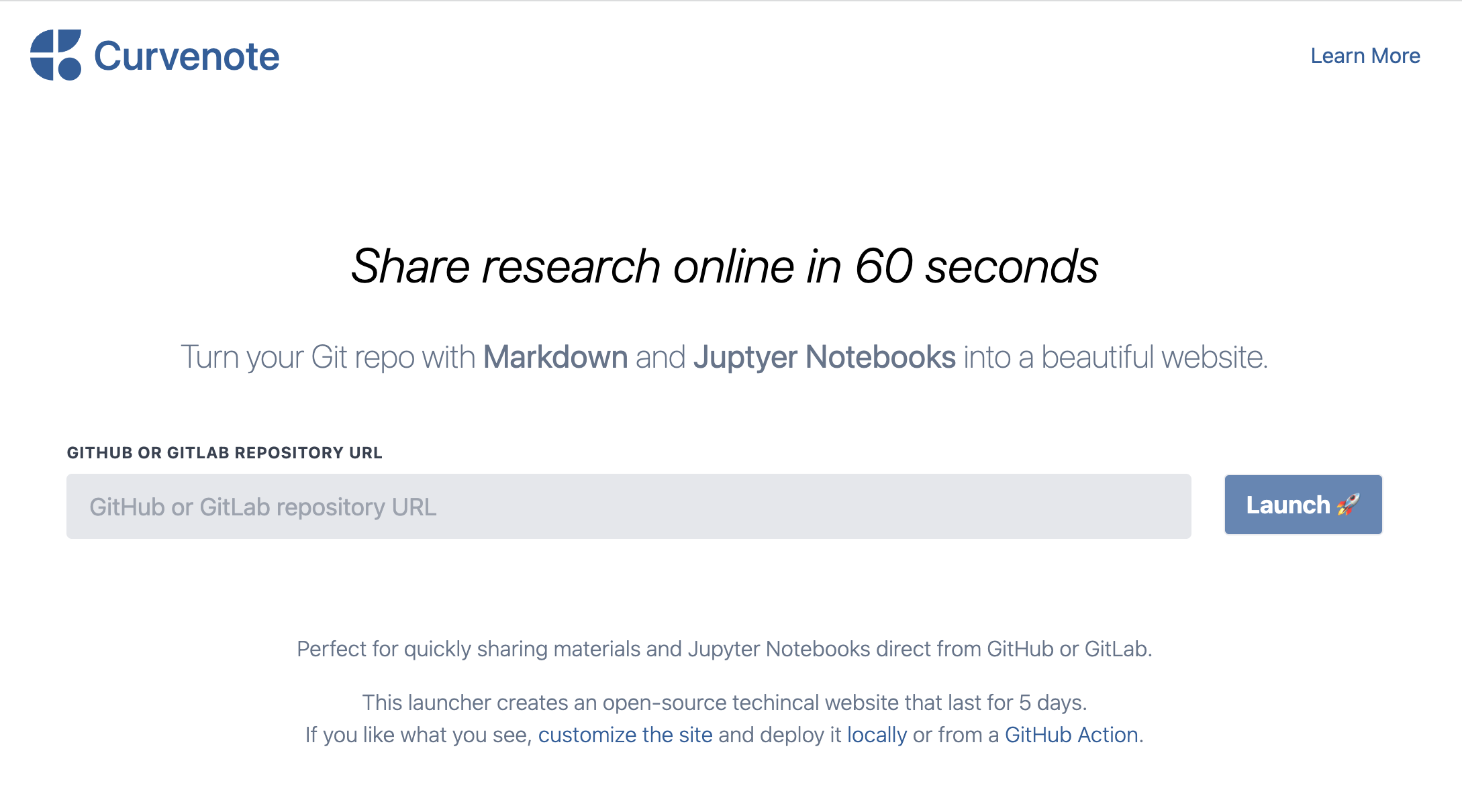 Use Launchpad to:
Quickly and easily share materials in markdown and notebooks on a unique randomized URL.
Try out Curvenote's website generation on your material before deploying a permanent website that you can maintain and update.