Content in Curvenote lives within projects, which are a collection of content (articles, notebooks, blocks) that belong to either you personally, or a team. Using projects allows you to organize your content, include collaborators, share and publish your content!
Create a New Project
¶
To create a new project:
From your profile or team page, select the New Project ➕ icon in the lower right corner
Choose a project template and click NEXT
Enter a project title and click NEXT
Select a Project Visibility setting
Your project is now being created. When ready, click GO TO PROJECT
The project will now be added to your personal or team profile.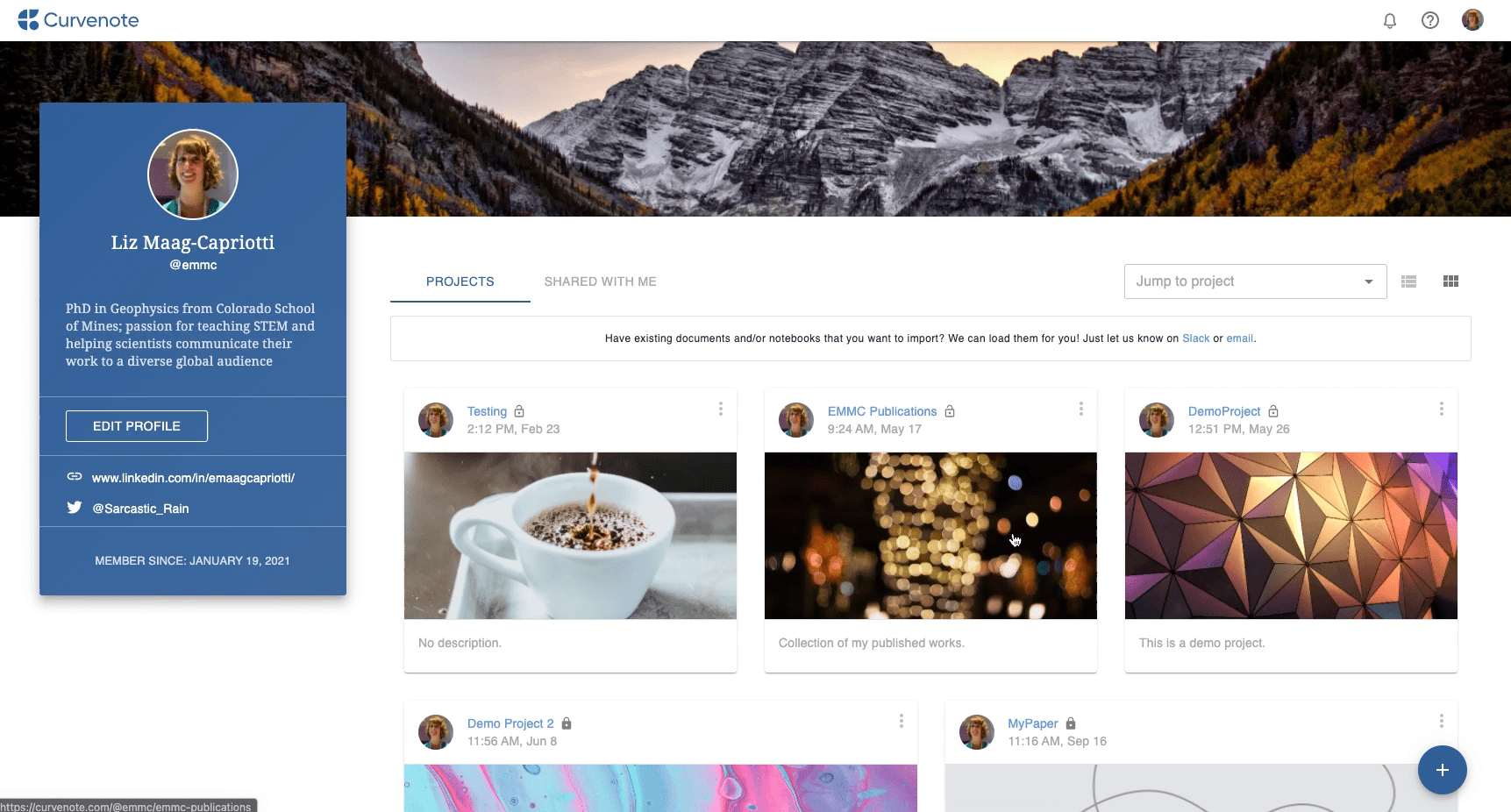 Project Settings
¶
After creating a project you can update the settings at anytime. The project settings are accessible via the Project Actions menu ⋮ when in your personal or team profile: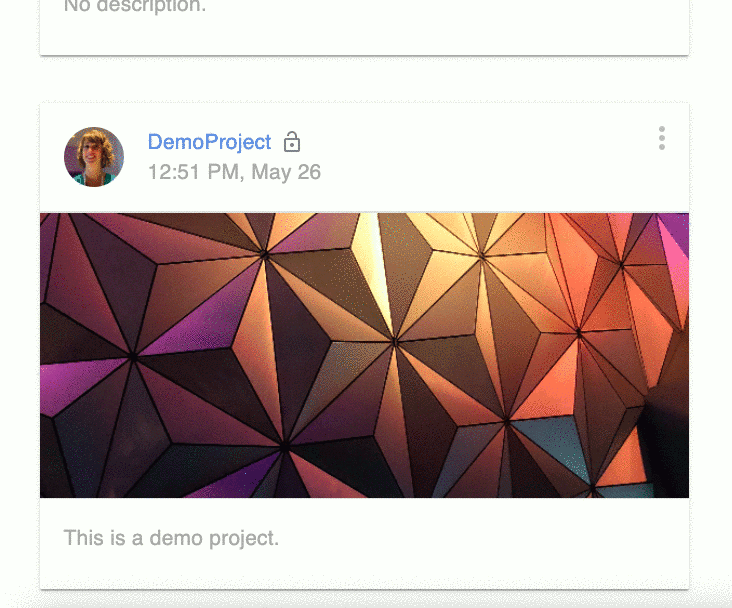 or at the bottom of the project navigation panel to the left of the editor when you are in the project: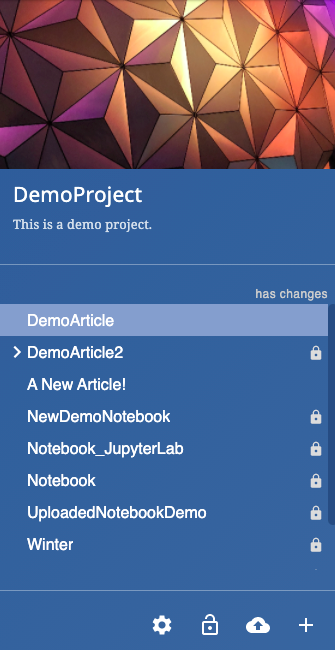 In the project settings you can update or add the title, description, URL, visibility. Learn more ➡️ Project Visibility.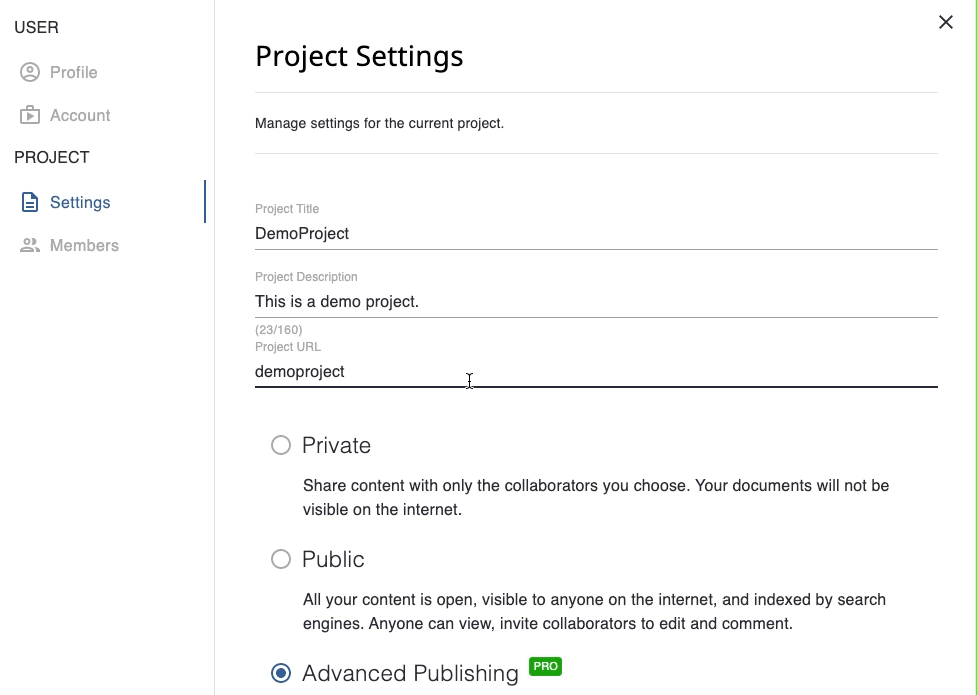 Thumbnail Image
¶
You can add or update a thumbnail image for your project. To do this:
Browse your computer or drag and drop a new image
Use the image editor to position your image
Click UPLOAD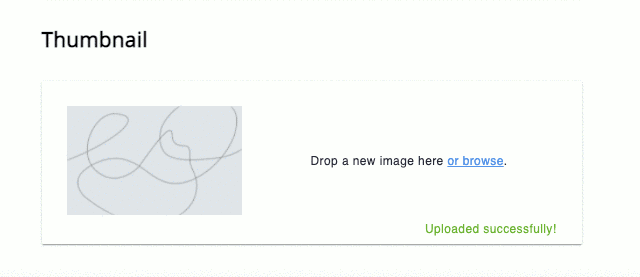 Delete Project
¶
You have the option to delete a project. To do this:
Click Delete Project
Follow the prompt to enter the project URL
Click DELETE PROJECT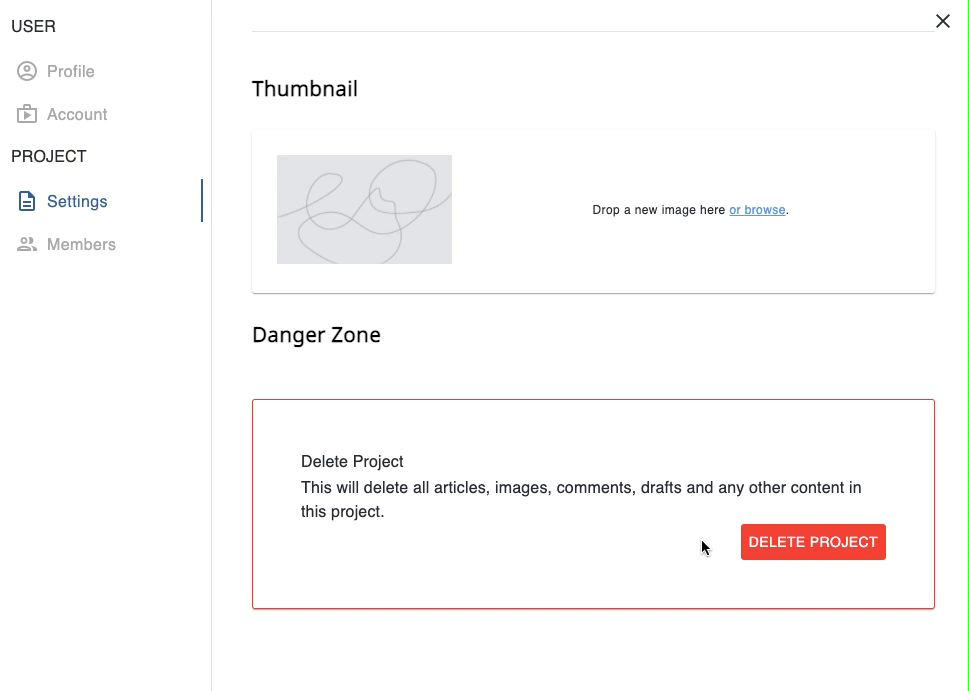 What else do projects offer?
¶
Projects offer more than just a place to put your content.