You can update the notebook URL, title, description, Binder URL, and/or thumbnail from Curvenote. To update the notebook settings:
Click EDIT in the top left to enter Draft Mode.
Access the notebook block settings, either

Click in the app bar to open the Page Options menu.
Click to the right of the notebook title to open the Options menu.

Select ⚙️ Block Settings.

Update the URL, title, description, and/or Binder URL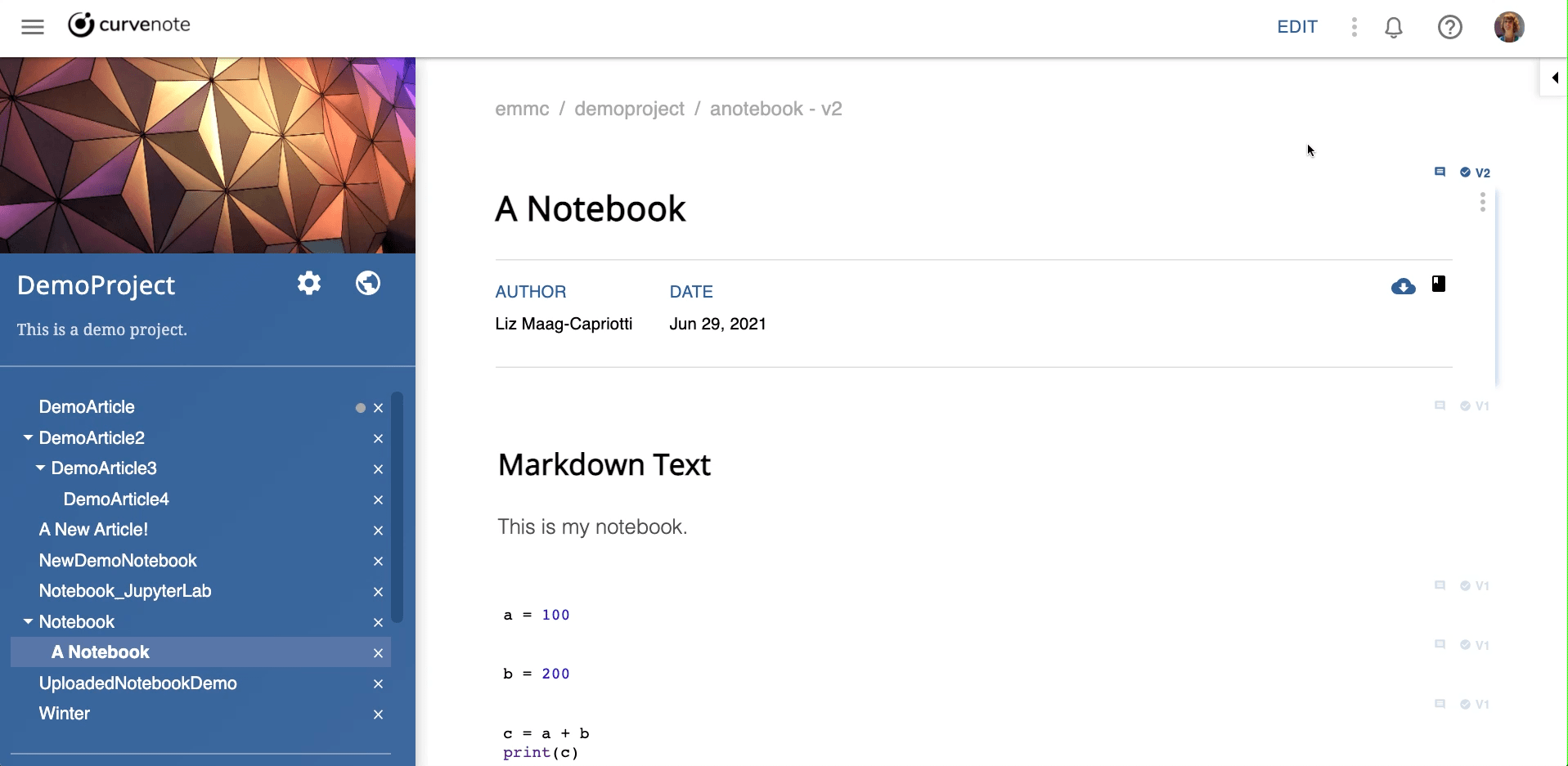 Adding a Binder URL will add a Launch Binder button to the top right of your notebook when viewed in the Curvenote editor. Removing the URL will remove the button. Learn more about Binder + Curvenote Curvenote & Binder.

Thumbnail
¶
Access Notebook Settings
Scroll down to Thumbnail

Browse or drag and drop an image from your computer
Use the image editor to position your image
Click UPLOAD IMAGE